Details:
Passion For Men & Woman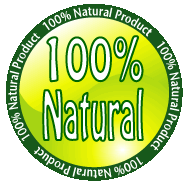 Horny Goat Weed could provide a serious boost to those who need it as an all herbal aphrodisiac. Each safe, highly potent capsule contains a unique and powerful complex of herbs formulated to support libido and sexual activity through a variety of mechanisms. Horny Goat Weed is an herbal aphrodisiac which stimulates sexual activity in both woman and man; maca has been used medicinally for centuries to enhance fertility in humans as well as stimulating sexual activity in both men and women, increases sperm production, stimulates the sensory nerves, and increases sexual desire.

Ingredients: Horny Goat Weed 500 mg and Maca Pure 300 mg.
Suggested Use: For adults, take two (2) capsules twice daily, preferably with a meal Or as directed by your healthcare professional.
*These statements have not been evaluated by the Food & Drug Administration. This product is not in tented to diagnose, treat, cure, or prevent any disease. Be sure to check with your health care professional before taking any dietary supplement.
Current Reviews: 0
This product was added to our catalog on Sunday 14 February, 2010.
Customers who bought this product also purchased...